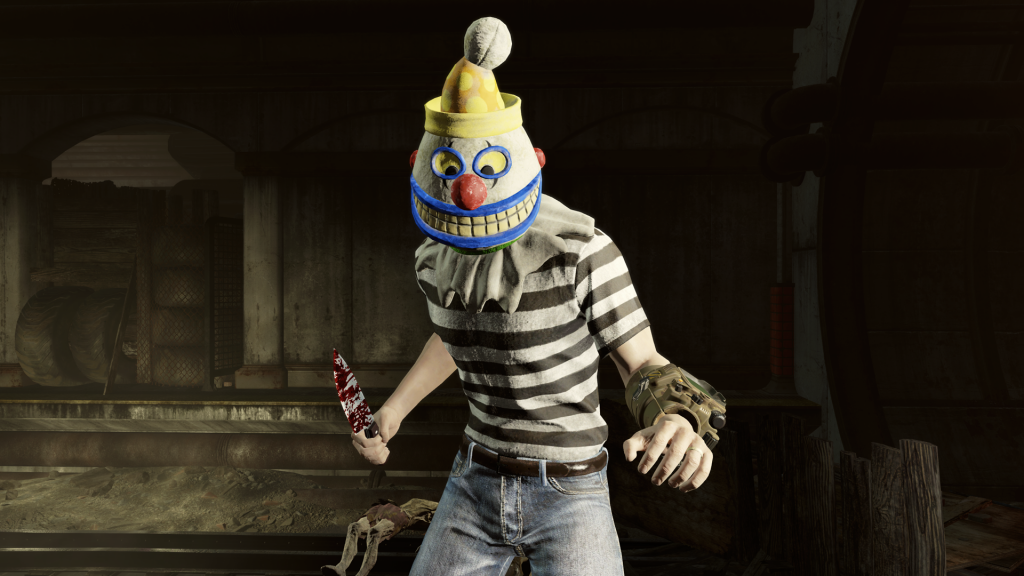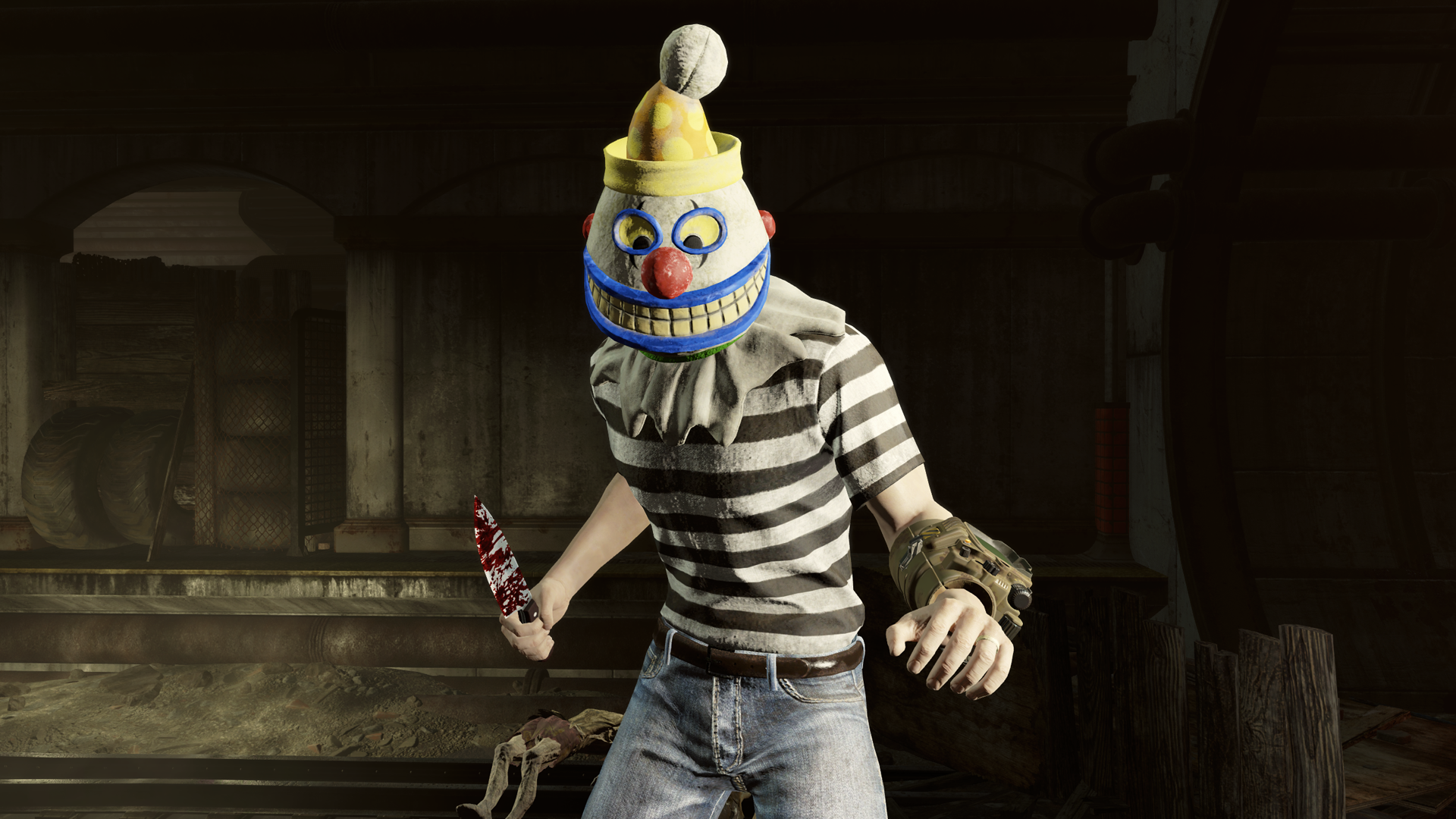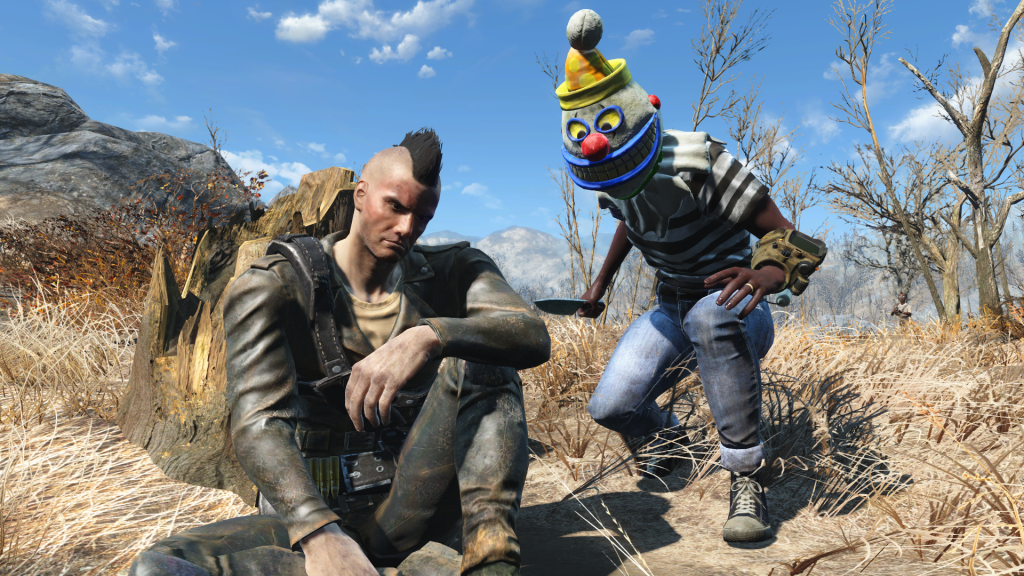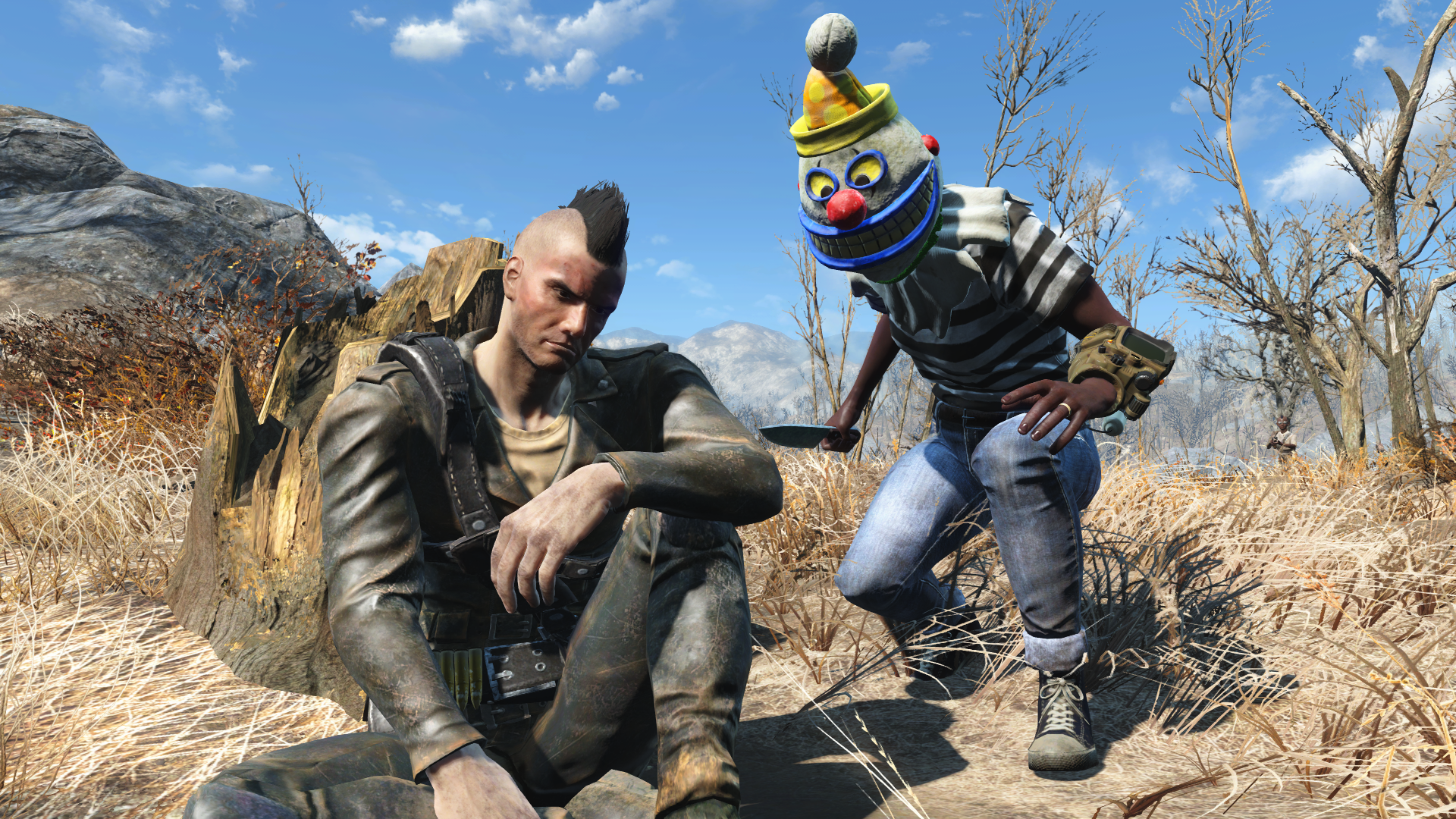 Who hasn't heard the story of The Pint-Sized Slasher, the tiny terror of suburbia? Whether it's his frightful clown mask or his signature chef's knife, having become one of the more popular legends in American folklore. Some believe the Pint-Sized Slasher only a myth, though the bodies tell a different story. Quest created by Thomas "Otellino" Mitchell

Creation Club Store description, courtesy of Bethesda Game Studios
The Pint-Sized Slasher is my first Creation as part of Bethesda Game Studios' Creation Club. I initially pitched the project because I saw an artist created the Pint-Sized Slasher Outfit and Knife assets, and I realized I had an opportunity to create a fun quest to go along with those assets that contained subtle homages to Fallout 3, where the Pint-Sized Slasher first makes an appearance.
The project saw me working in the Creation Kit (Bethesda Game Studios' SDK for Fallout 4) as well as scripting in Papyrus (Fallout 4's text-based scripting language) and collaborating with other Creation Club Creators, balancing the clothing and the weapon, performing mild level design to implement NPCs and quest content, writing and implementing the quest, and scripting a boss fight with unique mechanics.
Additionally I worked alongside a production schedule, submitting an Alpha and Beta prior to delivering the final product while also working with Bethesda Game Studios' Quality Assurance and internal development pipelines.
Overview of Work
Pitched the original project to Bethesda Game Studios
Iterated on the pitch after going through feedback rounds
Balanced stats for the Pint-Sized Slasher Outfit & Knife
Implemented weapon modifications for the Pint-Sized Slasher Knife
Designed and implemented unique gameplay effects for the Outfit & Knife
Designed and scripted the quest "A Pint-Sized Problem" that culminates in the player acquiring the equipment
Designed and scripted unique mechanics for the fight against the Pint-Sized Slasher to serve as an interesting boss fight, wherein when certain conditions are completed the Pint-Sized Slasher will vanish in a cloud of confetti, the position behind the player is calculated, and the Pint-Sized Slasher will re-appear there, ambushing them.
Wrote and implemented a first pass of all letters, notes and terminal entries
Iterated on and fixed bugs as reported by Bethesda Game Studios Quality Assurance
Platform: PC, Xbox One, Playstation 4, Fallout: 4
Release Date: 6th December 2018
Role: Designer
Tools Used: Creation Kit SDK, Sublime Text 3
Available for purchase in the Fallout 4 Creation-Club in-game store for 400 Creation-Club Credits.