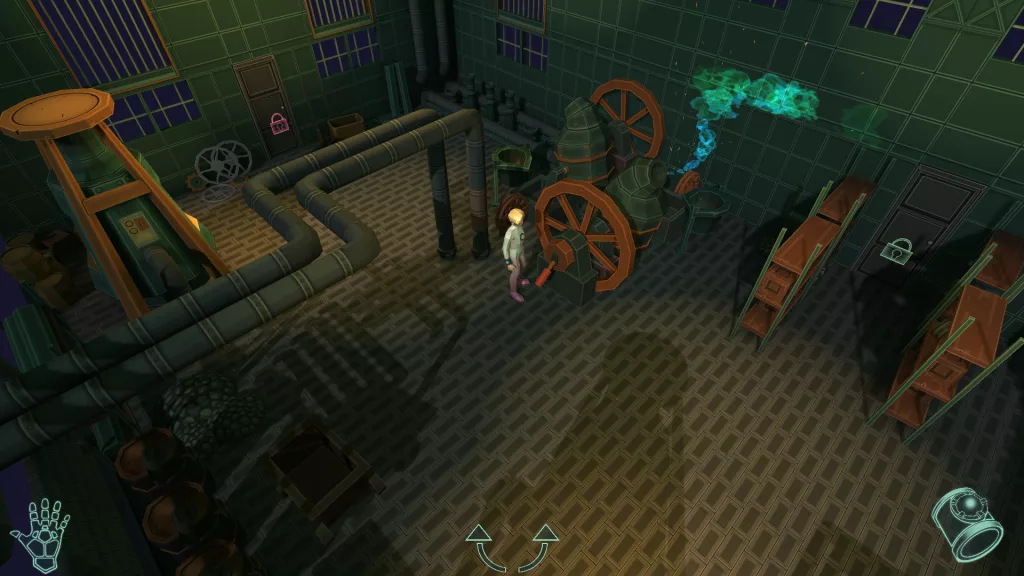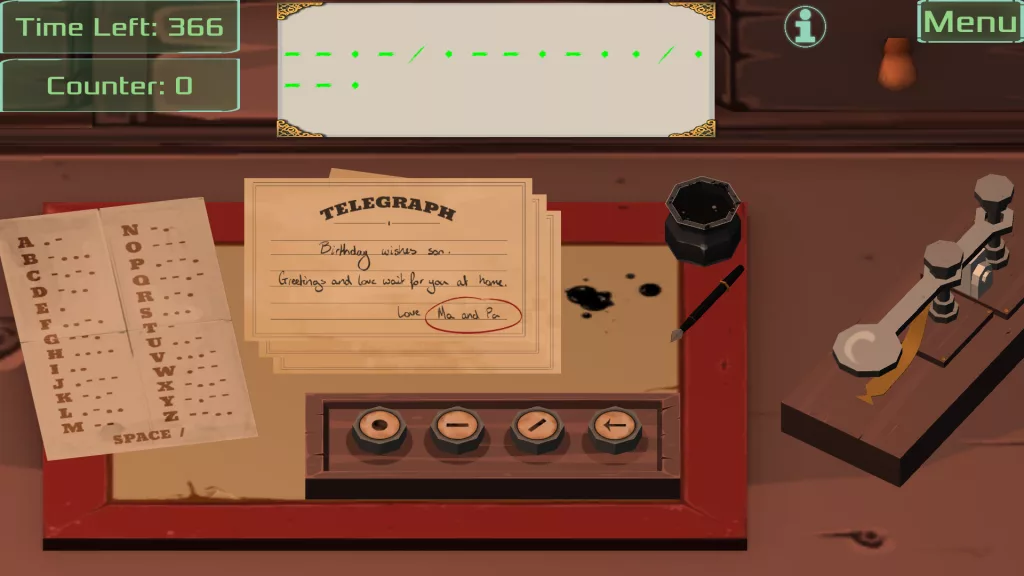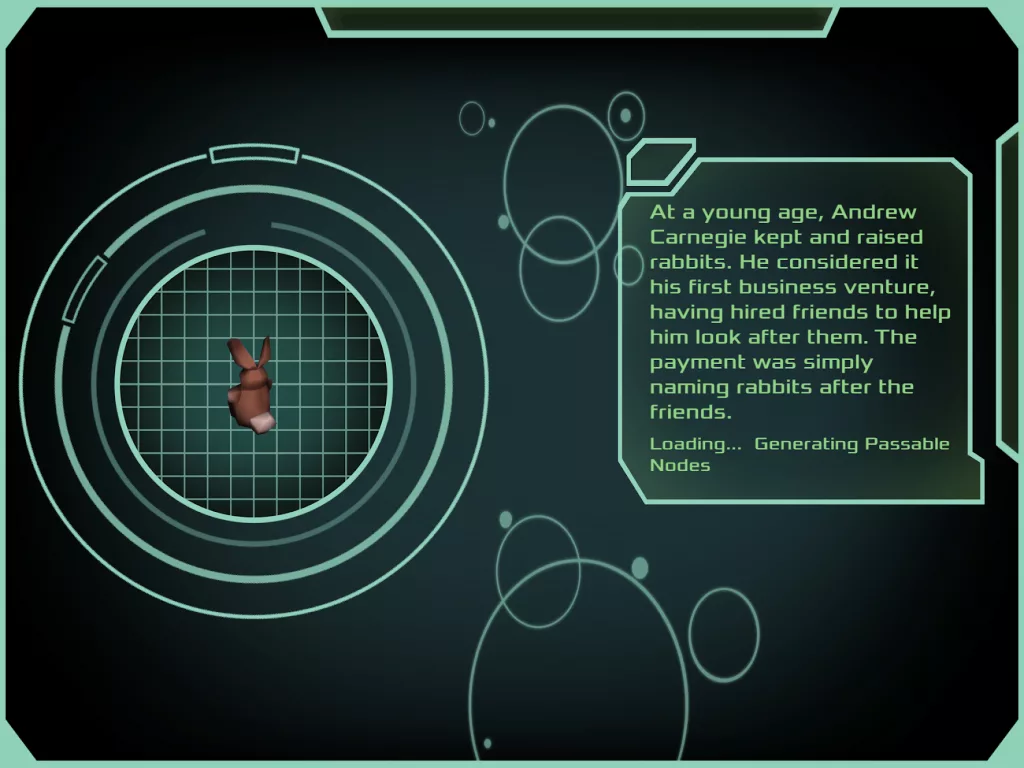 Join Sam, a time travelling explorer from the future, as they try to piece together the Life and Legacy of Andrew Carnegie, turn of the 20th century entrepreneur and philanthropist.

Game synopsis
The Legacy was created as part of a university module called Professional Projects, in which teams of 8 consisting of artists, programmers and designers are assembled and given a brief from an external client to work on. Our client was the Andrew Carnegie Birthplace Museum in Dunfermline, who wanted us to design a game to go along a teaching module they were developing to teach about Andrew Carnegie's work and life in Scottish schools.
This was my first professional work experience, where I learned to work with Source Control, participate in design meetings to pitch and critique ideas and maintain communications with the client. My responsibilities consisted of maintaining the asset list for the artists to work off of, as well as the design documentation. Additionally, I designed multiple game systems, performed extensive iteration and created multiple paper prototypes.
Students would explore various locations relevant to Andrew Carnegie, and gather clues about what he did. Players used these clues to answer questions and advance to other areas, with educational minigames relevant to Carnegie also present.
Overview of Work
Pre-Production

Created multiple paper prototypes of different game systems to pitch to the client

Design

Created and maintained the asset list and design documentation (And later, the internal wiki)
Designed multiple game systems, a minigame, and implemented various levels
Platform: Android, iOS
Role: Lead designer, systems design, 3d modeling
Duration: 10+ months
Tools Used: Unity, 3Ds Maya, PlasticSCM, Slack, MediaWiki