A Tale of the Enclave Trailer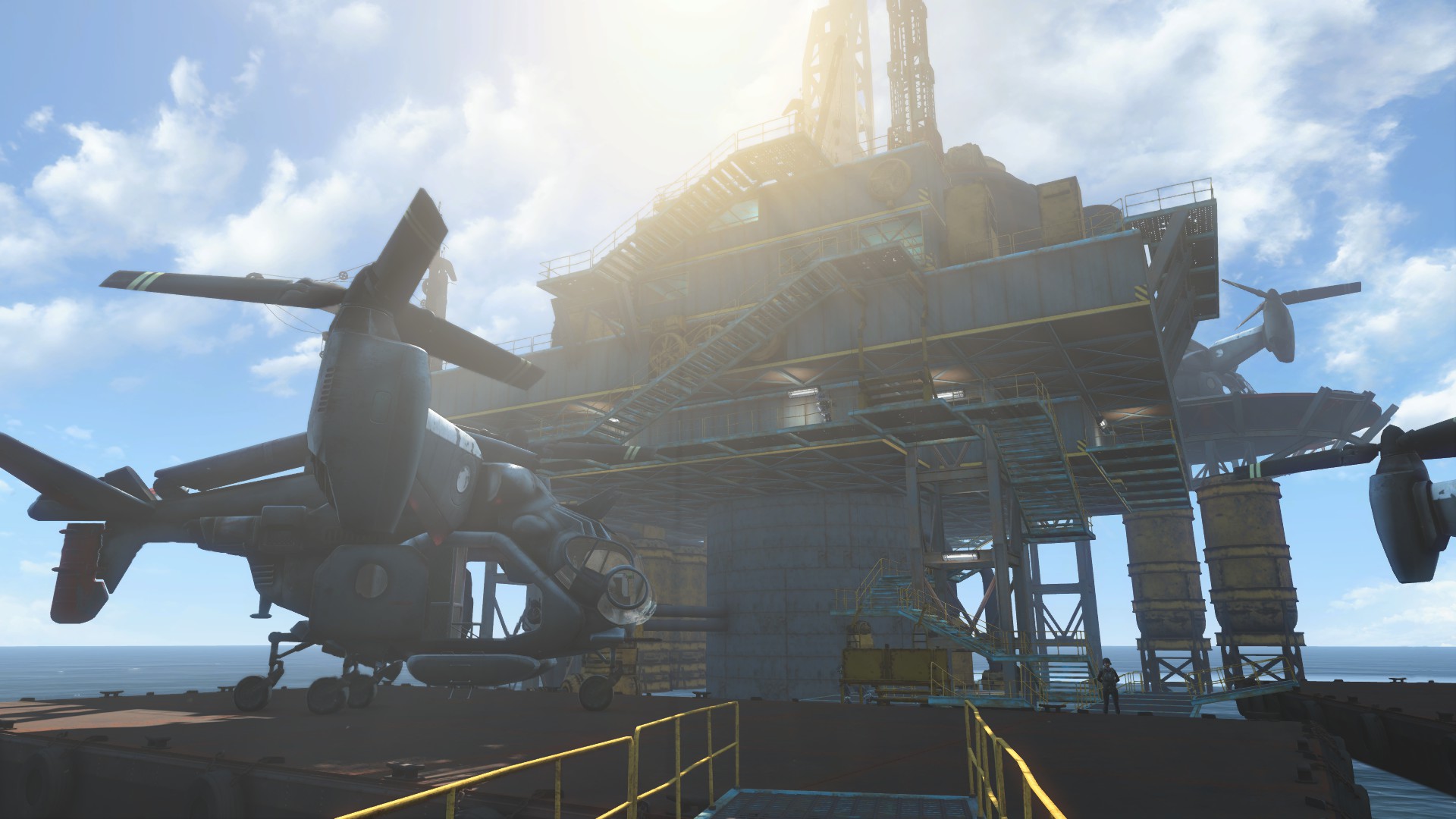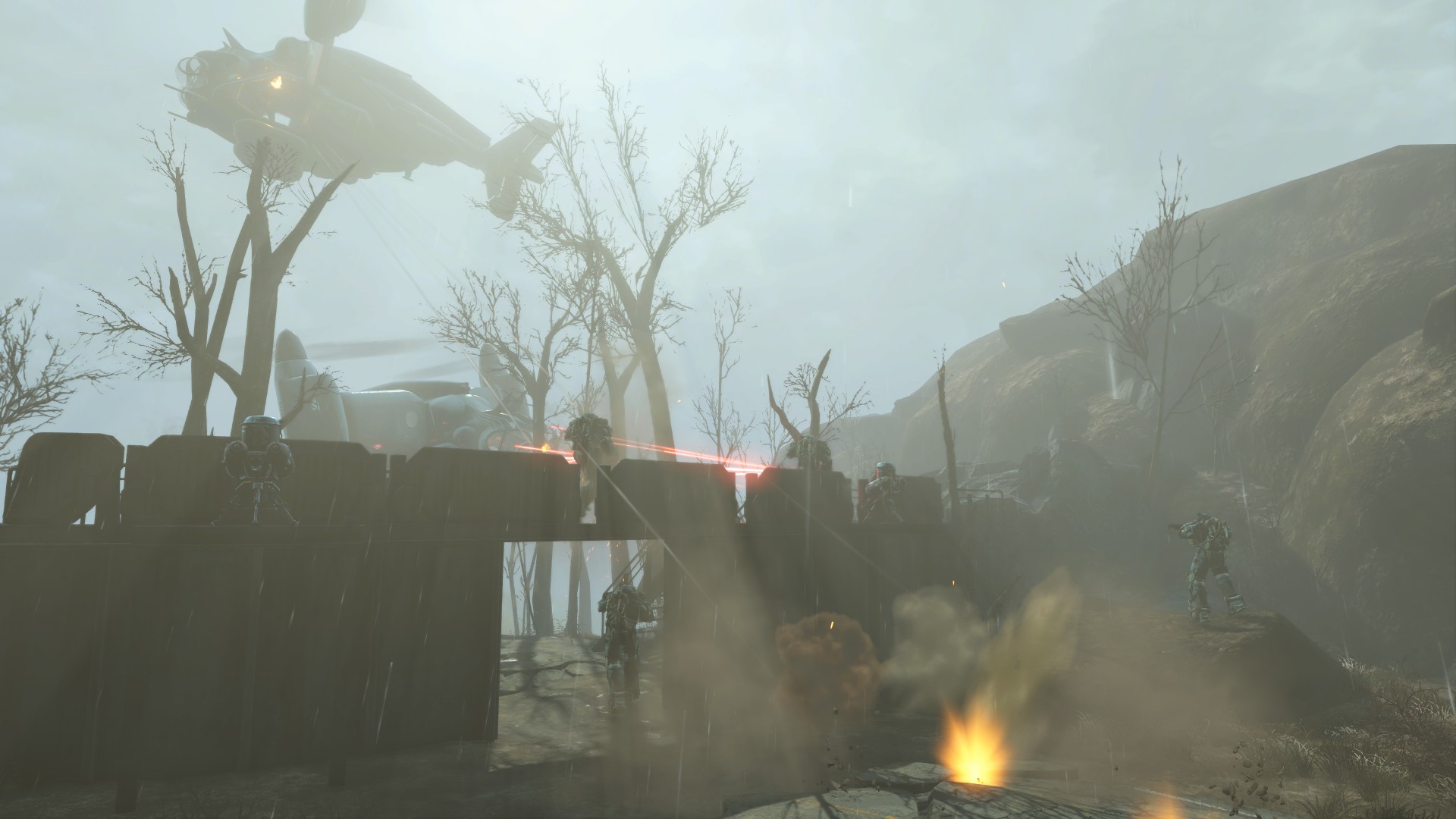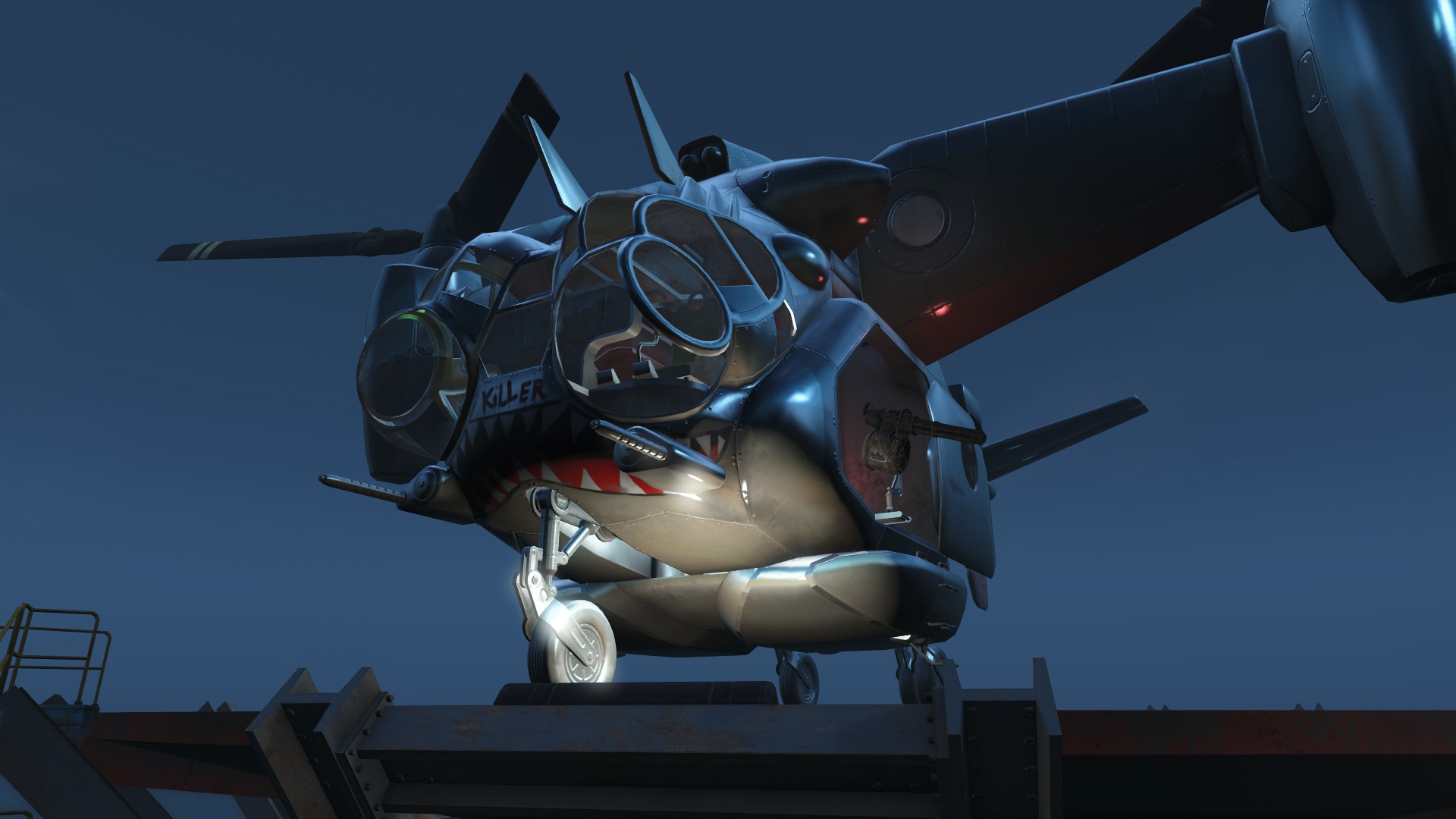 You've woken up after 200 years of cryogenic preservation. The world you knew, the people you love, all replaced by a twisted and desolate wasteland. You then discover that there are others like you. Others working towards bringing back that world you lost. Is it all too good to be true?
A spiritual successor to my Fallout: New Vegas mod "For The Enclave" and my first Fallout 4 mod, A Tale of the Enclave sees you work to try and rally the shattered remnants of the Enclave in an approximately 2 hour adventure!
Overview of Work
Scripting

Used Bethesda Game Studios proprietary "Papyrus" scripting language to code 7 missions from scratch
Created a modular and easily expandable wave survival codebase
Built complex scenes

Design

Spent a large amount of time in pre-production, creating level designs and narrative overview documents
Assembled 12 levels
Designed dozens of new characters & their respective dialogue

Production

Made use of the Art Pipeline to import dozens of new textures
Managed a cast of 11 voice actors & created multiple voice-acting documents & scripts
Modified scope of the project to stick to pre-determined schedules & deadlines
Platform: PC & Xbox One, Fallout: 4
Role: Lead scripter, lead designer, producer
Duration: 6 Months
Tools Used: Creation Kit SDK, Adobe Photoshop, Adobe Audition
Credits
Art

Elizabeth Sharp for the majority of the custom textures

Marketing
Voice Acting

AliMackScot as General Russell Ward
Josef Boon as Staff Sergeant Toby
MaevesChild as Doctor Ellen Kane & Female Enclave Soldiers 1
Knight0mega as Female Enclave Soldiers 2
Nik Pedro Balson as Sergeant Peterson
RealWarhawk as Corporal Fitzpatrick
Elizabeth Sharp as Enclave Dispatcher, Female Enclave Technicians 2 & Female Enclave Scientists 2
InsomniaVA as Quartermaster Barratt
Mchenry as Doctor Dagless
NeverNotNinja as Male Enclave Officers 1
Oridaellin as Male Enclave Officers 2
K-athleen as Female Enclave Officers 1
Ali Oram as Brotherhood of Steel Soldier
Jenk City as Male Enclave Soldiers 1
Critikal Miss as Male Enclave Soldiers 2
LonnieIIV as Male Enclave Technicians 1
Cory as Male Enclave Technicians 2
Irusu as Female Enclave Technicians 1
Brad as Terrified Settler
PurpleCoffins as Vault Distress Beacon
Dead-Vo as Male Enclave Scientists 1
Fuya_Jo as Male Enclave Scientists 2
Livski as Female Enclave Scientists 1